Scientific Organizers
Scientific Organizers
The Institute of Human Virology (IHV) wishes to thank the following individuals for their hard work and thoughtful efforts in developing this year's scientific program.
Peter Palese, PhD
Icahn School of Medicine at Mount Sinai
Dr. Palese is Professor and Chair of the Department of Microbiology at the Icahn School of Medicine in New York. His research includes work on the replication of RNA-containing viruses with a special emphasis on influenza viruses, which are negative-strand RNA viruses. Specifically, he established the first genetic maps for influenza A, B, and C viruses; identified the function of several viral genes; and defined the mechanism of neuraminidase inhibitors (which are now FDA-approved antivirals).
Dr. Palese also pioneered the field of reverse genetics for negative strand RNA viruses, which allows the introduction of site-specific mutations into the genomes of these viruses. This technique is crucial for the study of the structure/function relationships of viral genes, for investigation of viral pathogenicity, and for development and manufacture of novel vaccines. In addition, an improvement of the technique has been effectively used by him and his colleagues to reconstruct and study the pathogenicity of the highly virulent but extinct 1918 pandemic influenza virus. His recent work in collaboration with Dr. Garcia-Sastre has revealed that most negative strand RNA viruses possess proteins with interferon antagonist activity, enabling them to counteract the antiviral response of the infected host. Dr. Palese and colleagues are now aiming at developing a Universal Influenza Virus Vaccine, which is long-lasting and effective against all strains of influenza.

Dr. Palese is a member of the National Academy of Sciences, the National Academy of Medicine, and the American Academy of Arts and Sciences.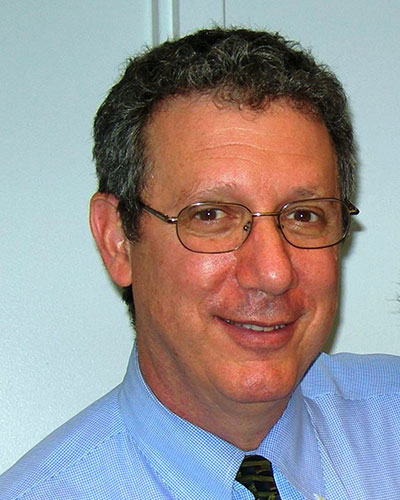 Mark H. Kaplan, MD
University of Michigan Health System
Dr. Kaplan, formerly the Jane and Dayton T. Brown Professor at New York University School of Medicine, was at North Shore University Hospital for 25 years as Chief of Infectious Diseases, founding and serving as Director of the Center for AIDS Research and Treatment. Currently, he is Professor of Clinical Medicine at the University of Michigan Health System Department of Medicine, Infectious Diseases Division, where he conducts research on AIDS lymphoma, human endogenous retrovirus activation in HIV, and ELF-3 in breast cancer. He has published 144 peer-reviewed papers in infectious diseases, along with several books and book chapters on pathogenesis, diagnosis, and treatment of infectious diseases. For years he has been named one of the "Best Doctors" in New York, in the Northeast, and in America.