Surgical Infectious Diseases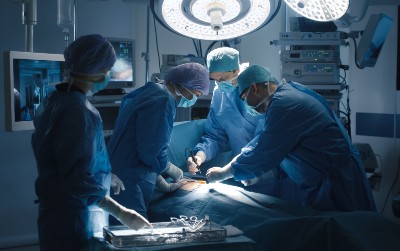 The Division's Surgical Infectious Diseases team at the IHV is composed of infectious disease specialists with extensive experience in caring for patients with wide range of infections acquired after surgery and other infections that require surgical intervention to treat, including bone (osteomyelitis), hardware, prosthetic joint, and abdominal infections, inflammation of the brain's ventricles (ventriculitis), and pneumonia.
Our providers have developed years of close collaboration with the surgeons and their teams to provide optimal care for our patients. This quality care extends beyond the patient's hospitalization, with a dedicated postsurgical infectious disease practice at Waterloo Crossing in Columbia, MD.
Core Faculty Clinical and Research Interests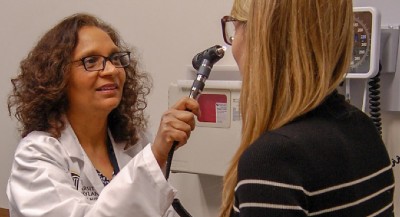 Joel V. Chua, MD
Chief of Surgical Infectious Disease Service
Clinical Interests: Bone (osteomyelitis) and vascular infections
Research Interests: Developing new antiviral therapies for neglected and emerging viral infections with a special interest in dengue infections, COVID-19 therapeutics, and hepatitis B treatments.
James Doub, MD
Clinical Interests: Orthopedic infections, particularly prosthetic joint infections
Research Interests: New therapies for prosthetic joint infections
Uzoamaka Eke, MBBS
Clinical Interests: Staphylococcal infections, vascular infections, orthopedic infections
Research Interests: Surgical outcomes in COVID-19, HIV and aging
Kalpana Shere-Wolfe, MD
Clinical Interests: Critical care infections, surgical infections, integrative medicine for post-treatment Lyme disease (chronic Lyme)
Research Interests: Lyme disease and integrative medicine methods for post-treatment Lyme disease (chronic Lyme) in patients with HIV infections
Edward C. Traver, MD
Clinical Interests: Serious bacterial infections in people who use drugs, bone and vascular infections
Research Interests: Improving infection care and care coordination for people who use drugs