Clinical Care & Research
Clinical Care and Research
The IHV's Division of Clinical Care and Research physicians and scientists are world-renowned for their expertise in infectious diseases such as:
HIV/AIDS
Hepatitis B and C
Cancers associated with viruses
SARS-CoV2
Other general infectious diseases, including tuberculosis and Lyme disease
---

Clinical Care
Each member of the Division is committed to providing patients with the most advanced medical care available through our expansive program.

Research
The Division's clinician researchers capitalize on IHV's foundation to combine the disciplines of basic science, epidemiology, and clinical research in a concerted effort to speed the discovery of diagnostics and therapeutics. Our clinical research focuses in the areas of Translational Research, Implementation Science, Special Projects as well as Special Research programs that include an in-house Clinical Research Unit. The Division's faculty answer pressing clinical research questions informed by their patient care experiences and then implement their findings into practice.



Work
Come work at IHV's Division of Clinical Care and Research.
Faculty Positions
The IHV's Division of Clinical Care and Research is seeking qualified faculty candidates for Faculty positions.
Staff Positions
IHV is seeking candidates for exempt, non-exempt, and contingent Staff positions. (Use IHV in the Keywords)
---
Publications
IHV's Division of Clinical Care and Research publications are available on Google Scholar

---
Contact Us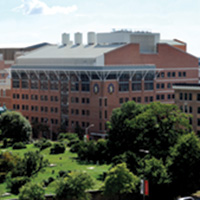 Division of Clinical Care and Research
Institute of Human Virology
725 West Lombard Street
Baltimore, MD 21201
General inquiries: 410-706-5492
Appointments: 410-328-9102