Infectious Diseases in Immune Compromised Patients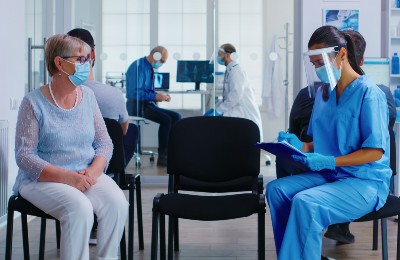 The Immunocompromised Host Infectious Diseases Team provides excellent care for patients with weakened immune systems. This complex patient population includes self and compatible stem cell transplant candidates and recipients; patients with cancer; kidney, liver, pancreas, lung, and heart transplant candidates and recipients; patients with advanced organ failure requiring mechanical blood circulation devices; and patients with other immune system deficiencies.
We collaborate daily with surgical, medical transplant, cancer teams, pharmacists, and social workers to optimize outcomes for our patients. We offer care in the hospital, clinic, and telemedicine setting.
In addition to the multidisciplinary care of these patients, we are strongly committed to advancing the field through research and educational activities. Our section identifies better diagnostic methods for infection, evaluates new therapies for preventing and treating infections, and investigates ways to maximize the benefits of currently available therapies. We train medical residents, Infectious Disease fellows and students of other disciplines in managing infections in immune compromised patients.
Core Faculty Clinical and Research Interests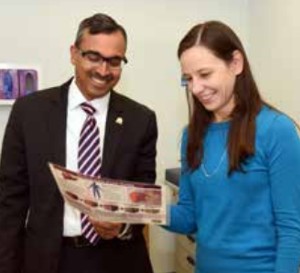 John Baddley, MD
Chief of Immunocompromised Host Infectious Disease Service
Clinical Interests: Transplant and infectious diseases that cause cancer
Research Interests: Viral and fungal infection prevention and treatment, opportunistic infection epidemiology, multi-drug resistant infections, biological drug safety, antimicrobial stewardship
Anthony Amoroso, MD
Clinical Interests: Transplant infectious diseases; transplantation in HIV patients
Research Interests: Cytomegalovirus (CMV), cytomegalovirus treatment, and drug-resistant cytomegalovirus infections; opportunistic infections clinical management and outcomes; donor-derived infection transmission
Jacqueline Bork, MD
Clinical Interests: Infectious diseases that cause cancer, antimicrobial stewardship
Research Interests: Antimicrobial stewardship
Poonam Mathur, DO, MPH
Clinical Interests: Infectious diseases that cause cancer
Research Interests: HIV and hepatitis C virus treatment and co-occurring medical conditions
Heather Nace, MD
Clinical Interests: Infectious disease in immune compromised organ transplant recipients
Research Interests: Infections and outcomes from mechanical blood circulation devices
Katya Prakash-Haft, MD
Clinical Interests: Transplant and infectious diseases that cause cancer
Research Interests: Fungal infection diagnosis and treatment, cytomegalovirus prevention and treatment, donor-derived hepatitis C infection, medical education and curriculum development
David Riedel, MD, MPH
Clinical Interests: Infectious diseases that cause cancer, cancer in patients living with HIV
Research Interests: Disparities in care in those living with HIV and cancer, care and treatment of persons living with HIV
Kapil Saharia, MD, MPH
Clinical Interests: Infectious disease in immune compromised organ transplant recipients
Research Interests: Opportunistic infection management