Critical Care Infectious Diseases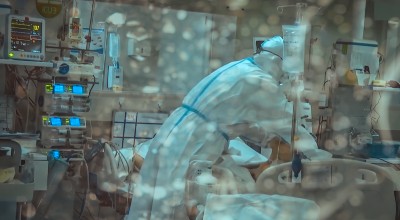 The Division has launched a dedicated Critical Care Infectious Disease Consultation team composed of a core faculty team that have expertise to diagnose and manage serious infections, provide time-sensitive care, and foster innovative approaches to antimicrobial stewardship, infection control, and research in the critical care setting.
The University of Maryland Medical Center in downtown Baltimore, Maryland is an ~900 bed hospital with nearly one-third of all beds dedicated to critical care.
Due to high rates of infection, antibiotic use, and antibiotic resistance, there is an increasing need to train more infectious disease specialists to work with critically ill and complex patients in the intensive care unit (ICU).
Core Faculty Clinical and Research Interests: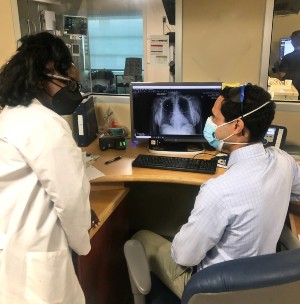 Kalpana Shere-Wolfe, MD
Chief of Critical Care Infectious Diseases Consultation Service
Clinical Interests: Critical care infections, surgical infections, integrative medicine for post-treatment Lyme Disease (chronic Lyme)
Research Interests: Integrative medicine methods for post-treatment Lyme disease (chronic Lyme) in patients with HIV infections
Melanie Malave-Sanchez, MD
Research Interests: HIV and aging translational research, senescence/aging of the immune system, nonspecific effects of vaccines
Paul Saleeb, MD
Clinical Interests: Critical care infections, mycobacterial infections, opportunistic diseases
Research Interests: Mycobacterial infections, opportunistic diseases, medical education in resource-limited settings
Lydia Tang, MB, Bch
Clinical Interests: Critical care infections, hepatitis B and C
Research Interests: Host-pathogen interaction in chronic hepatitis B and C infections, natural history of hepatitis B virus, hepatitis C virus and HIV infection, hepatitis C treatment
Edward C. Traver, MD
Clinical Interests: Serious bacterial infections in people who use drugs, bone and vascular infections
Research Interests: Improving infection care and care coordination for people who use drugs
Ravi Tripathi, MD
Clinical Interests: Infectious diseases in the ICU, antimicrobial stewardship
Research Interests: Antimicrobial stewardship, diagnostic stewardship, quality improvement