Diversity and Inclusion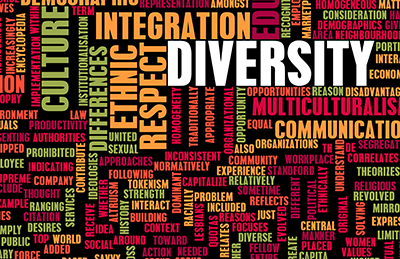 IHV2023 is committed to the values of diversity and inclusion. This inclusive community is critical to attaining the best research and attracting highly respected scientific speakers to continue our tradition of provocative scientific exchange and debate. We firmly believe that the individual skills, talents, and perspectives of a diverse group of attendees can achieve and sustain excellence.
The Meeting actively promotes and embraces the principles of fairness, equity, and social justice as it relates to:
Age
Culture
Disability
Education
Ethnicity
Gender, Gender Identity, or Gender Expression
National Origin or Nationality
Race
Religion
Sexual Orientation
Socio-Economic Status
As part of the University of Maryland School of Medicine, the Institute of Human Virology proactively contributes to accomplishing the goals of our association. See more at Diversity at the University of Maryland School of Medicine.