IHV Board of Advisors
Terry Lierman, Co-Chair
Chairman Terry Lierman began his career in the health field at the National Institutes of Health, where he assisted in budget and policy development, grants, and contracts. He then moved to the U.S. Senate Committee on Appropriations, where he was the Staff Director of the Labor Health and Human Services (HHS) Appropriations Subcommittee as well as the full Committee.
Mr. Lierman founded several companies and organizations, including the Children's Research Institute at Children's Hospital National Medical Center, National Coalition for Cancer Research, the National Organization on Fetal Alcohol Syndrome (NOFAS), and the Pancreatic Cancer Action Network (PANCAN). He was the Chair of the Maryland Democratic Party and served as the Chief of Staff to the House of Representatives Majority Leader and Democratic Whip Congressman Steny H. Hoyer. Mr. Lierman is presently on Venture Capital Boards and the Founder of Summit Global Ventures.
John Evans, Co-Chair
Evans Telecommunications
John D. Evans is an internationally recognized expert in the telecommunications industry and a leader in technological innovation. He is perhaps best known as one of the co-founders of C-SPAN in 1977 and is frequently called upon by universities and other groups around the world to speak about the broad implications of the movement from the analog to the digital age, the convergence of high-speed computers, new broadcast and wireless technologies, and the growing universe of the Internet. As founder of the John D. Evans Foundation, Mr. Evans is committed to AIDS and cancer research, protection of the environment, and improving the quality of life through technological innovation, education, and the arts.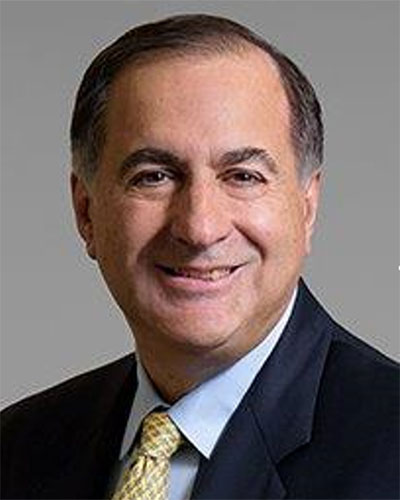 Joseph Berardino
Alvarez & Marsal
Joseph Berardino is Managing Director of the Firm's Corporate Transformation Practice and is in charge of the East Region of Alvarez & Marsal's Corporate Performance Improvement practice. He is based in New York. He brings more than three decades of executive leadership and board service experience to the firm. Previously, Mr. Berardino was an audit partner with Arthur Andersen, where he spent more than 30 years in various client-serving and leadership roles, including CEO of Andersen Worldwide.
Mr. Berardino has lectured extensively on corporate governance, leadership and ethics before senior corporate executives and college campuses. He has served on several public company Boards of Directors. Further he served in various capacities, from CEO to Chairman of the Board for Profectus Bio Sciences. Mr. Berardino earned a bachelor's degree from Fairfield University, where he served as a member of the Board of Trustees for 18 years, and has chaired the Advancement and Finance Committees.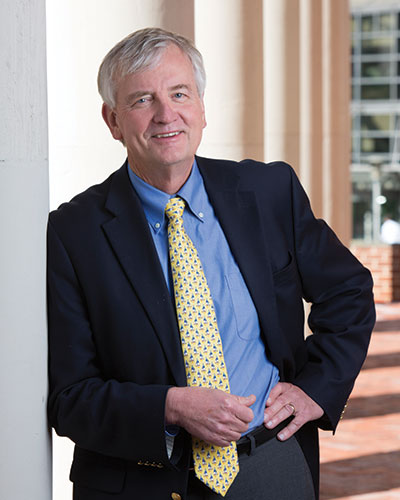 William A. Blattner, MD
Institute of Human Virology, Retired
Dr. Blattner is Co-Founder of the Institute of Human Virology (IHV) and retired in January 2016 after 20 dedicated years as the Associate Director of IHV, Director of IHV's Division of Epidemiology and Prevention and Professor of Medicine and Epidemiology, University of Maryland, School of Medicine. Dr. Blattner received his undergraduate bachelors (Phi Beta Kappa) and medical doctor (Alpha Omega Alpha) degrees from Washington University in St. Louis. His training in Internal Medicine at University of Rochester, Strong Memorial Hospital and New York Cornell Medical Center and Memorial Sloan Kettering Cancer Institute, and Medical Oncology training at the National Cancer Institute in Bethesda led to his Board Certification in Internal Medicine and Medical Oncology.
From 1974 to 1995 his seminal research in collaboration with Dr. Robert C. Gallo documented the role of HTLV-1 in the etiology of adult T-cell leukemia and other diseases and from 1981 the role of HIV-1 in AIDS including studies that proved Koch's postulates in causation, its modes of transmission and natural history, studies of pathogenesis and the first peer-reviewed publication of the sensitivity and specificity of the HIV blood test. He has authored over 400 peer reviewed publications, many targeting the international dimensions of the epidemic. In 1995 he retired as Chief of the Viral Epidemiology Branch with the rank of Captain in the Public Health Service to cofound IHV. He received continuous funding from National Institutes of Health until his retirement from IHV in 2016.
In 2004 he founded the Institute of Human Virology, Nigeria that through the President's Emergency Plan for AIDS Relief (PEPFAR) program has screened over 6.6 million for HIV infection including 2.6 million women screened for prevention of mother to child transmission and among HIV positives, 342,000 receive basic care and support, 242,000 receive ARV therapy including 16,000 children. He received the John Snow Award of the American Public Health Association in 2002 and the Washington University Distinguished Alumnus award in 2015 for his pioneering research on human retroviruses. He has previously served an advisor to the Department of Health and Human Services, to the US Military, the NIH, the CDC, the Doris Duke and Bill and Melinda Gates Foundation, and several pharmaceutical and biotechnology companies. Currently, he is Editor-in-Chief of the Journal of Acquired Immune Deficiency Syndromes and CEO of Salt Run Global Health and Research.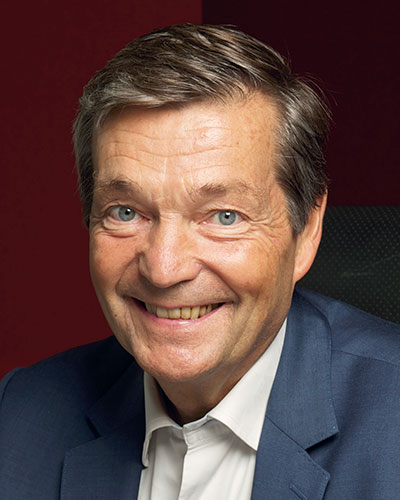 Christian Bréchot, MD, PhD
Global Virus Network (GVN)
Dr. Bréchot is President of the Global Virus Network (GVN). Prof. Christian Bréchot holds MD and PhD degrees. Beginning in 1981 he studied molecular biology, virology, and cellular biology at the laboratory of Pierre Tiollais at the Pasteur Institute, and at the Necker Faculty of Medicine; he obtained his PhD in biochemistry from the University of Paris VII in 1985. In 1989, he became full professor of Cell Biology and Hepatology, and in 1997 he was appointed head of the clinical department of liver diseases at the Necker-Enfants Malades Hospital. He was head of a research unit at the Necker Faculty of Medicine, jointly supported by Inserm, Paris Descartes University, and the Pasteur Institute; he was also head of the National Reference Centre on viral hepatitis from 1998 to 2001. From 2001 to 2007, Christian Bréchot was General Director of Inserm, the French National Agency for biomedical research. In 2008, he was appointed as Vice-President of Medical and Scientific Affairs of the Institut Merieux company, where he merged the efforts of four sectors including in vitro diagnostics, preventive vaccines, therapeutic vaccines, as well as food safety (Biomérieux, Transgene, Merieux Nutrisciences, Advanced Bioscience Laboratory).
From October 2013-September 2017, Dr. Bréchot served as President of the Institut Pasteur developing programs to recruit eminent scientists, implementing an international multidisciplinary education and teaching program, fostering collaborative research and training strategies with major universities and research organizations, coalescing the international network of 33 Pasteur Institutes to encompass a global scientific vision and coordinated training activities, and positioning an ambitious and internationally oriented strategy for technology transfer and fundraising. Prior to becoming President of the Global Virus Network (GVN), Dr. Bréchot's previous research focused on viral hepatitis: hepatitis B (HBV) and C (HCV), particularly with regard to their role in liver cancer (Hepatocellular carcinoma: HCC) and to the molecular mechanisms that drive liver regeneration and cancer (in particular, cell cycle deregulation). He has been the member of numerous scientific committees and societies and has received prestigious awards. Dr. Bréchot is the author of over 350 articles published in medical and scientific journals. In addition, his research activities have led him to obtain 13 patents and to contribute to the creation of two biotech companies : Rarecells and ALFACT Innovation.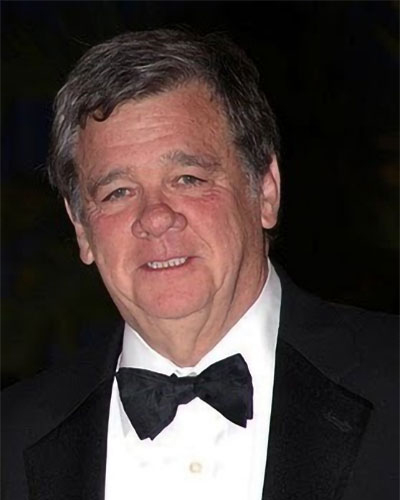 John Coale
John P. Coale, Attorneys
John P. Coale has long been a crusader for private citizens adversely affected by the negligence of large corporations, and a leading advocate of social and institutional reform through the court system John was profiled on CBS's "60 Minutes" by Ed Bradley, who described John P Coale as "at the top of his field..." His work has been showcased in a number of books, magazines and newspapers, including The National Law Journal, GQ, People Magazine, The New York Times The Washington Post and The Wall Street Journal. John was named a life member in the National Registry of Who's Who and was listed in Executive and Professions.
John P. Coale entered the ranks of the nation's top tort lawyers in 1984, when he took on Union Carbide on behalf of thousands of victims of the tragic gas leak in Bhopal, India. As Senator Orrin Hatch (R-UT) stated on the floor of the United States Senate John Coale is "one of the leading plaintiff lawyers in the country," and referred to him as "a person who has pursued to the full limits of the law virtually every plaintiffs' litigation that has taken place over the last 25 years (Congressional Record, May 21, 1998, S5267). John's resume is a testament to his dedication to the rights of tort victims and his quest for corporate accountability.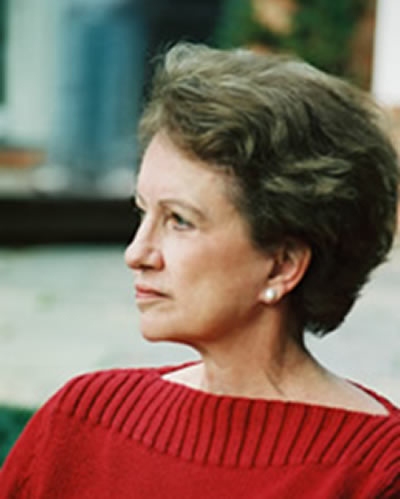 Barbara Culliton
Science Journalist and Policy Consultant
Barbara J. Culliton, president of The Culliton Group, is an experienced, internationally recognized science journalist and biomedical policy analyst in Washington, DC. She wrote for Science magazine for 18 years, ten of them as News Editor. Subsequently she became Deputy Editor of Nature and launched three new journals: Nature Genetics, Nature Structural Biology, and Nature Medicine. She also founded an online magazine about genomics for a worldwide lay audience.
Ms. Culliton was elected to membership in the Institute of Medicine in 1988 and served two terms on its governing council. Previously she served on the board of advisors at Dartmouth Medical School and the American Board of Internal Medicine, among others. She is an honorary member of the Italian Society for Molecular Medicine, for which she has developed communications seminars. For eight years, she directed a program in Writing About Science as the Times—Mirror Visiting Professor at Johns Hopkins University.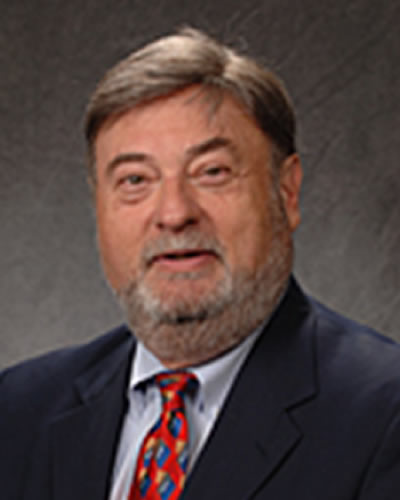 The Honorable Arthur Gajarsa
WilmerHale
Arthur J. Gajarsa is senior counsel in the Litigation/Controversy Department and a member of the Intellectual Property Litigation Practice at WilmerHale. He brings a wealth of experience in patents, trademarks, and intellectual property. Prior to this, he had a long and distinguished career in the judiciary. He was nominated to the U.S. Court of Appeals for the Federal Circuit in 1996 by President Bill Clinton, confirmed by the U.S. Senate in 1997, and served for 15 years before retiring in June 2012.
He served as a law clerk for Judge Joseph McGarraghy on the United States District Court for the District of Columbia and worked as an attorney in the Department of Defense specializing in defense systems analysis and intellectual property rights. He also served as Special Counsel and Assistant to the Commissioner of Indian Affairs at the Department of the Interior from 1969 to 1971. Before he was appointed to the federal bench, he was in private practice in Washington, DC from 1971 to 1997. He has a BSEE, MA, and a JD.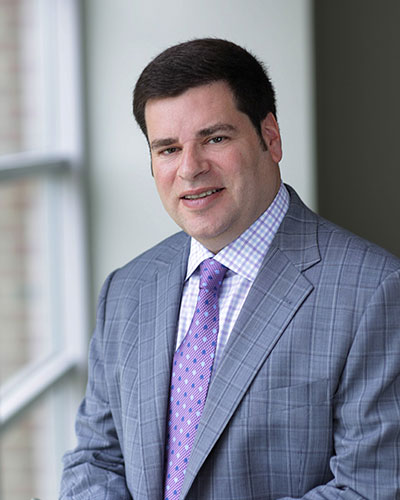 Michael Greenebaum
Greenebaum Enterprises
Michael Greenebaum is President of Greenebaum Enterprises, Inc., a regional real estate development company. Mr. Greenebaum earned his degree in Real Estate and Urban Development from American University and has over 30 years of experience in all facets of the commercial and residential development industry. In addition to his real estate profession, Mr. Greenebaum also oversees the company's venture capital investments.
Mr. Greenebaum serves as a board member at the University of Maryland Marlene and Stewart Greenebaum Cancer Center, a member of the Board of Visitors of the University Of Maryland School Of Medicine, a Trustee of the Board of Trustees at McDonogh School, and a member of the Board of Governors of The Associated. Mr. Greenebaum is a Trustee of The Greenebaum Family Foundation, which continues the philanthropy of his family by focusing on the improvement of the human condition through education and medicine. In 2009 Mr. Greenebaum co-founded the Maryland Half Marathon, which has raised over $3 million for the Greenebaum Cancer Center at University of Maryland.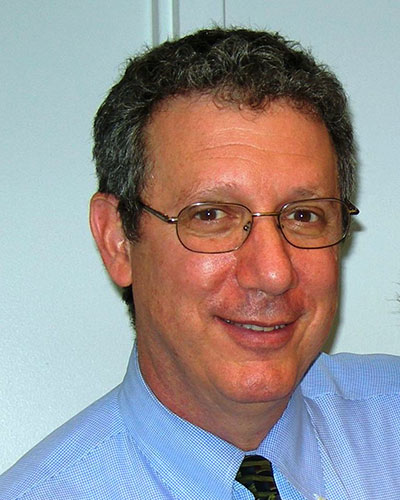 Mark H. Kaplan, MD
University of Michigan Health System
Dr. Kaplan, formerly the Jane and Dayton T. Brown Professor at New York University School of Medicine, was at North Shore University Hospital for 25 years as Chief of Infectious Diseases, founding and serving as Director of the Center for AIDS Research and Treatment. Currently, he is Professor of Clinical Medicine at the University of Michigan Health System Department Of Medicine, Infectious Diseases Division, where he conducts research on AIDS lymphoma, Human Endogenous Retrovirus activation in HIV and ELF-3 in breast cancer. He has published 144 peer-reviewed papers in infectious diseases, along with several books and book chapters on pathogenesis, diagnosis, and treatment of infectious diseases. For years he has been named one of the "Best Doctors" in New York, in the Northeast and in America.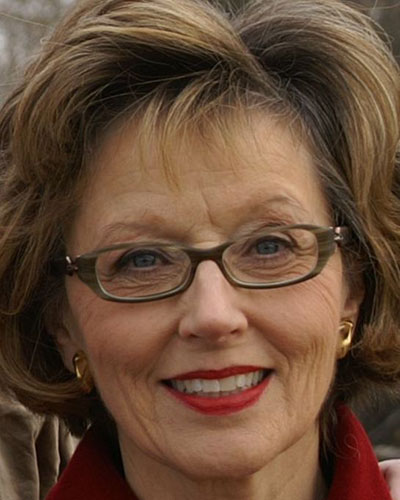 Sheilah A. Kast
On the Record, WYPR
Sheilah Kast hosts a daily interview show On the Record on WYPR 88.1 FM public radio in Baltimore. In 2014 she and her team at WYPR's Maryland Morning won a prestigious Dupont-Columbia University award for an intensive examination of the roots of inequality in the Baltimore region.
Ms. Kast has been a journalist since she graduated from the Catholic University of America – first at the Washington Star, and then at ABC News, where she covered the White House, the Congress and the economy. She also reported overseas, and was the ABC News correspondent on the ground in Moscow in August 1991 at the start of the coup that signaled the end of the Soviet empire. She has also reported for NPR and CNN.
Ms. Kast has launched and hosted two interview shows on public television – one in association with BusinessWeek, one with AARP. She and her husband, Jim Rosapepe, wrote Dracula is Dead, a book about what they learned during the years he served as U.S. Ambassador to Romania.
Sheilah Kast serves on the boards of the non-profit Mental Health Association of Maryland and the American News Women's Club, and is past chair of the Center for the Aging at the Greater Southeast Healthcare Foundation in the Washington area.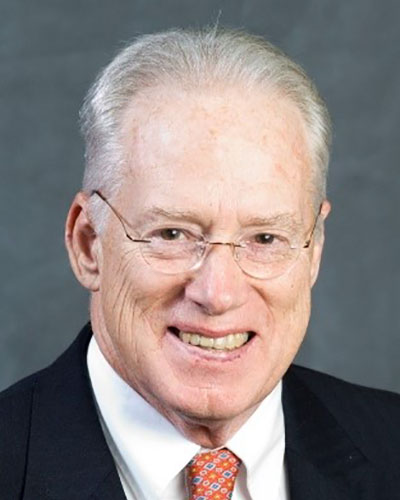 William E. Kirwan, PhD
University System of Maryland
Dr. Kirwan served as chancellor of the University System of Maryland (USM) from August 2002 to July 2015. He is a nationally recognized authority on critical issues shaping the higher education landscape. He served as president of Ohio State University for four years (1998-2002) and president of the University of Maryland, College Park for 10 years (1988-1998). Prior to his presidency, he was a member of the University of Maryland faculty for 24 years. A respected academic leader, Dr. Kirwan is a sought-after speaker on a wide range of topics, including access and affordability, cost containment, diversity, innovation, higher education's role in economic development, and academic transformation. In 2002, Dr. Kirwan was elected to the American Academy of Arts and Sciences.
Among many others honors, he received the 2010 TIAA-CREF Theodore M. Hesburgh Award for Leadership Excellence. Considered one of the nation's top higher education honor, this award recognizes outstanding leadership at the presidential level in higher education. In 2009, he received the Carnegie Corporation Leadership Award, which included a $500,000 grant to fund USM academic priorities. Dr. Kirwan is a member of several honorary and professional societies, including Phi Beta Kappa, Phi Kappa Phi, the American Mathematical Society, and the Mathematical Association of America.
A prolific scholar, he is co-editor of the book Advances in Complex Analysis and has published many articles on mathematical research. Dr. Kirwan received his bachelor's degree in mathematics from the University of Kentucky and his master's and doctoral degrees in mathematics from Rutgers, The State University of New Jersey, in 1962 and 1964 respectively.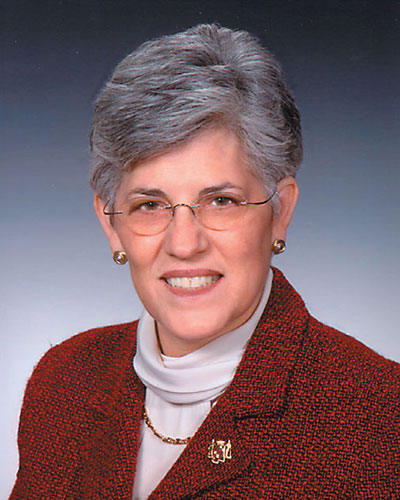 The Honorable Nancy Kopp
Maryland State Treasurer, retired
Elected in February 2002, Nancy K. Kopp was the twenty-third Maryland State Treasurer since the adoption of the Constitution of 1851. As State Treasurer, she supervised the State's investments, banking relationships, and general obligation debt. She was the chief representative of the State in dealing with financial rating agencies and investment banking firms. Among the treasurer's responsibilities, she sat with the Governor and State Comptroller on the State Board of Public Works, which approves all major state procurements and transactions. She retired in 2021.
She also chaired the State's Capital Debt Affordability Committee, the State Retirement, and Pension System, and the Maryland College Savings Program. Before being elected State Treasurer, Kopp served for twenty-seven years in the Maryland House of Delegates, representing Bethesda-Chevy Chase area.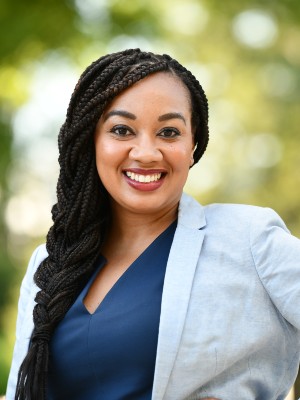 Nicolette Louissaint, PhD
Healthcare Distribution Alliance
Dr. Louissaint serves as the Senior Vice President for Policy and Strategic Planning for the Healthcare Distribution Alliance (HDA). In this role, she leads HDA's efforts to build policies and strategic approaches to bolster supply chain resilience and reinforce the role of healthcare distributors in the healthcare ecosystem.
She previously served as the Executive Director and President of Healthcare Ready, a 501(c)(3) organization that focuses on strengthening the United States' healthcare supply chain preparedness and response before, during, and after natural disasters and disease pandemics. Under her leadership, Healthcare Ready strengthened its position as a facilitator and coordinator that improves our nation's ability to plan for and respond to threats that disrupt patient access to healthcare during crises, including COVID-19.
Prior to this, Dr. Louissaint served as the Senior Advisor to the U.S. Department of State's Special Coordinator for Ebola during the height of the 2014 epidemic. In this role, she was responsible for coordinating international efforts and jumpstarted the diplomatic response to the epidemic. Earlier in her career, she served as a Foreign Affairs Officer in the U.S. Department of State's Bureau of Economic and Business Affairs. As the lead officer for health intellectual property and trade issues, she developed on policies and strategies related to pharmaceutical counterfeiting, pharmaceutical trade, supply chain, climate change, and other science and technology development issues.
Dr. Louissaint previously served on the Federal Emergency Management Agency's National Advisory Council in 2019 and chaired the Equity Working Group. Her current roles also include serving on Baltimore City's Sustainability Commission, as a board member of Project HOPE, and as a Co-Chair of the Healthcare and Public Health Sector Coordinating Council. In 2020, Dr. Louissaint was named one of The Root's 100 Most Influential African Americans.
She earned her bachelor's degrees in Chemical Engineering and Biological Sciences from Carnegie Mellon University, a PhD in Pharmacology and Molecular Sciences from Johns Hopkins University School of Medicine, and an MBA from the University of Baltimore. She completed post-doctoral fellowships at the Johns Hopkins University and the American Association for the Advancement of Science.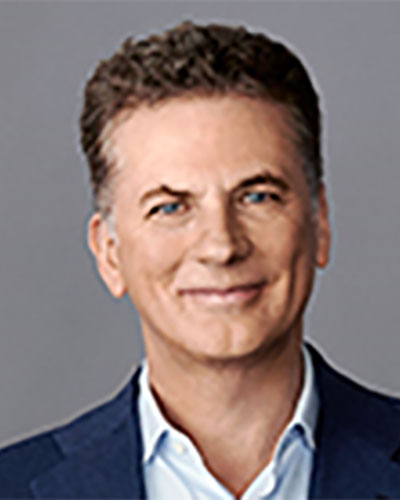 John McHutchison, MD
Assembly Bio
Dr. McHutchison joined Assembly as President and Chief Executive Officer in 2019 and was also appointed as a Director. He most recently served as Chief Scientific Officer and Head of Research and Development at Gilead Sciences. During his nine years at Gilead he led the organization in the successful filing of numerous New Drug Applications (NDAs) and supplemental label updates across multiple therapeutic areas including the curative treatment regimens for chronic hepatitis C (HCV), and treatment of chronic HBV.
Prior to Gilead, Dr. McHutchison held numerous positions at Duke University Medical Center, including Associate Director of the Duke Clinical Research Institute, Professor of Medicine in the Division of Gastroenterology, Director at Duke Clinical Research Unit and Co-Director of the Duke Clinical and Translational Science Award. Earlier in his career, Dr. McHutchison spent nearly a decade at Scripps Clinic and Research Foundation, and was previously an Assistant Professor of Medicine at the University of Southern California in Los Angeles.
Dr. McHutchison received his degrees in medicine and surgery from the University of Melbourne in Australia, completed an internal medicine residency and gastroenterology fellowship at the Royal Melbourne Hospital, and a post-doctoral fellowship in Liver Diseases at the University of Southern California. He is a member of the Royal Australasian College of Physicians, and in 2018, he was appointed an Officer of the Order of Australia (AO).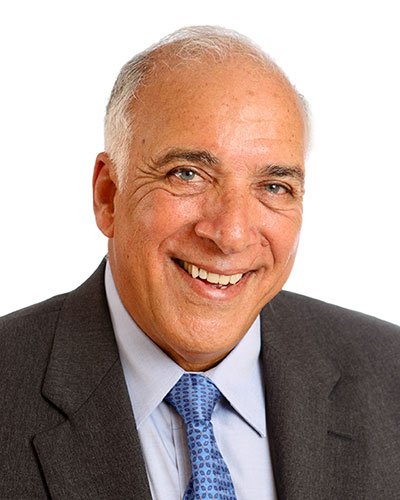 Charles Modica
St. George's University
Charles R. Modica, JD, is the Chancellor and Chair of the Board of Trustees of St. George's University, a University he co-founded in 1977 in Grenada, West Indies as an independent School of Medicine. In the years since, Dr. Modica guided its development into an international center of higher education offering degrees in medicine, veterinary medicine, public health, business, and arts and sciences, and boasts a diverse community of students, faculty, alumni, and staff from more than 140 countries. As Ambassador-at-Large for Grenada, Dr. Modica has worked to promote the country's infrastructure in health, industry, business, and tourism. Dr. Modica has served as a member and Chair of the Board of Trustees of Barry University, Miami Shores; a member and Chair of the Board of Trustees of the Rosarian Academy, West Palm Beach; and a member of the Board of Trustees of WXEL Public Radio and Television. Dr. Modica has a strong sense of civic responsibility and currently serves the Grenada Heart Foundation, the Vincentian Children's Heart Fund, and Co-Chair of the Fund for the Orphans and Elderly of Grenada. He was a member of the Board of Directors of the Caribbean Medical Charities from 1981 until 1991 and the Co-Chair of the West Indian Immunization Project from 1978 to 1981. The Chancellor has been recognized for his work and has been the recipient of several awards and honors, including an Honorary Doctorate of Civil Law from Northumbria University, Newcastle, UK in 2009, an Honorary Doctor of Laws from Barry University School of Law, Miami Shores in 2000, the Barry University Society of Founders Award in 1986; the Medal of Merit—City of Miami in 1980; Member of the Law Review of Delaware Law School 1974-1975; the Congress of Italian American Organizations Man of the Year in 1989; the Health Watch Information and Promotion Service in 1993; and the "Making the Dream Possible" Award from the St. George's University School of Medicine Alumni Association in 1997.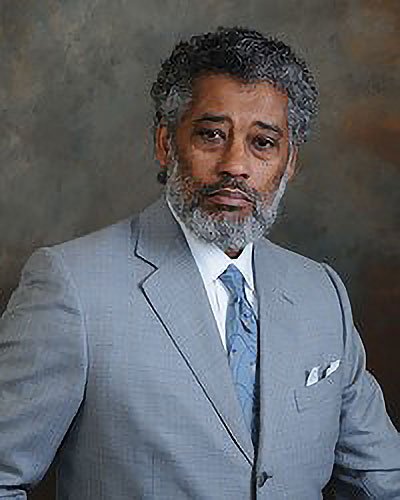 Roscoe M. Moore, Jr, DVM, MPH, PhD
PH RockWood Corporation
Until his retirement, Roscoe M. Moore, Jr., DVM, MPH, PhD, served with the United States Department of Health and Human Services (HHS) and was for the last twelve years of his career the principal person responsible for global development support within the Office of the Secretary, HHS, with primary emphasis on Continental Africa and other less developed countries of the world (e.g. Indonesia, Malaysia, and Vietnam).
Dr. Moore was a career officer within the Commissioned Corps of the United States Public Health Service (USPHS) entering with the U.S. National Institutes of Health (NIH) and rising to the rank of Assistant United States Surgeon General (Rear Admiral, USPHS) within the Immediate Office of the Secretary, HHS. He was selected as Chief Veterinary Medical Officer, USPHS, by Surgeon General C. Everett Koop.
Dr. Moore served as an Epidemic Intelligence Service Officer with the U.S. Centers for Disease Control and Prevention (CDC). He was with the Center for Veterinary Medicine, U. S. Food and Drug Administration before becoming Senior Epidemiologist within the National Institute for Occupational Safety and Health, CDC. Dr. Moore is the Founder and President of PH RockWood Corporation, which is focused on the prevention, treatment, and control of infectious diseases worldwide. He is a Senior Fellow of the Potomac Institute for Policy Studies.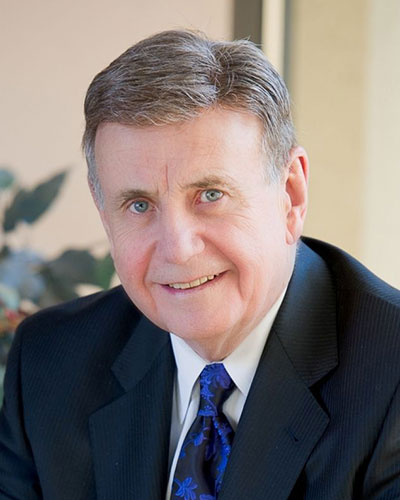 Timothy Moynahan, Esquire
The Moynahan Law Firm, LLC
Timothy Moynahan is the owner of The Moynahan Law Firm, LLC, a full-service law firm providing representation in Personal Injury, Commercial Litigation, Criminal Defense, Real Estate and Banking Law, Business and Commercial Transactions.
Moynahan is also President of the Ireland Chamber of Commerce in the United States, Connecticut Chapter; Partner of Go Green Distributors, of Pittsburgh, Pennsylvania, a company which collaborates with businesses for the distribution of green products; forging initiatives, forming partnerships, fostering mutually beneficial relationships to make available products for environmental and economic benefit.
He is Vice-President of Paula A. Moynahan, M.D. Skin Care, a double board certified doctor-established skin care company integrating the latest in medical advancement and product ingredients to create a complete line of skin care products.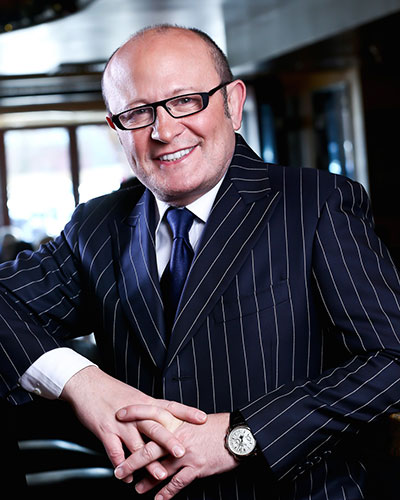 Franco Nuschese
Georgetown Entertainment Group
Nuschese was born in the town of Minori on the Amalfi Coast, Italy. A resident of Washington, D.C., for more than 20 years, Nuschese began his career first in London, then in Las Vegas. During his initial tenure in Las Vegas, from 1983 to 1991, Nuschese managed restaurants for Caesars Palace, and also was assistant vice president/Europe and Middle East operations, for Caesars World, Inc. In 1992 he opened Cafe Milano in Washington DC. From 1994 to 2001 he worked at the MGM Grand. Today he is the owner of several diversified enterprises with global interests. He is president of Georgetown Entertainment Group LLC.
In 2006 Nuschese received the Award for Excellence in Business at the Sons of Italy Foundation's National Education and Leadership gala. In 2008 he received the Ellis Island Medal of Honor. Nuschese is a board member of the University of Maryland's Institute of Human Virology and of the Global Virus Network. He serves as member of the Georgetown University Italian Research Institute Board of Advisers. He is a member of the Board of Directors of the Atlantic Council. Nuschese is Minister-Counselor of the Embassy of the Order of Malta. He is "Commendatore dell'Ordine al Merito della Repubblica Italiana," knighted by the President of the Italian Republic in recognition for setting a positive image of Italians in America and throughout the world.
On April 2008 Nuschese hosted the 81st birthday lunch for Pope Benedict XVI at the Vatican Embassy. He currently is involved with Catholic Charities, with the Children's National Medical Center, and contributes to events benefiting American military troops and veterans. In 2015 Nuschese received the Cafe Milano Award at the Children's Ball from the Children's National Health System, as well as the St. Pio Foundation Award and the National Italian American Foundation Award for Leadership and Service.
Peter Palese, PhD
Icahn School of Medicine at Mount Sinai
Dr. Palese is Professor and Chair of the Department of Microbiology at the Icahn School of Medicine in New York. His research includes work on the replication of RNA-containing viruses with a special emphasis on influenza viruses, which are negative-strand RNA viruses. Specifically, he established the first genetic maps for influenza A, B and C viruses, identified the function of several viral genes, and defined the mechanism of neuraminidase inhibitors (which are now FDA-approved antivirals).
Dr. Palese also pioneered the field of reverse genetics for negative strand RNA viruses, which allows the introduction of site-specific mutations into the genomes of these viruses. This technique is crucial for the study of the structure/function relationships of viral genes, for investigation of viral pathogenicity, and for development and manufacture of novel vaccines. In addition, an improvement of the technique has been effectively used by him and his colleagues to reconstruct and study the pathogenicity of the highly virulent but extinct 1918 pandemic influenza virus. His recent work in collaboration with Dr. Garcia-Sastre has revealed that most negative strand RNA viruses possess proteins with interferon antagonist activity, enabling them to counteract the antiviral response of the infected host. Dr. Palese and colleagues are now aiming at developing a Universal Influenza Virus Vaccine, which is long-lasting and effective against all strains of influenza.
Dr. Palese is a member of the National Academy of Sciences, the National Academy of Medicine, and the American Academy of Arts and Sciences.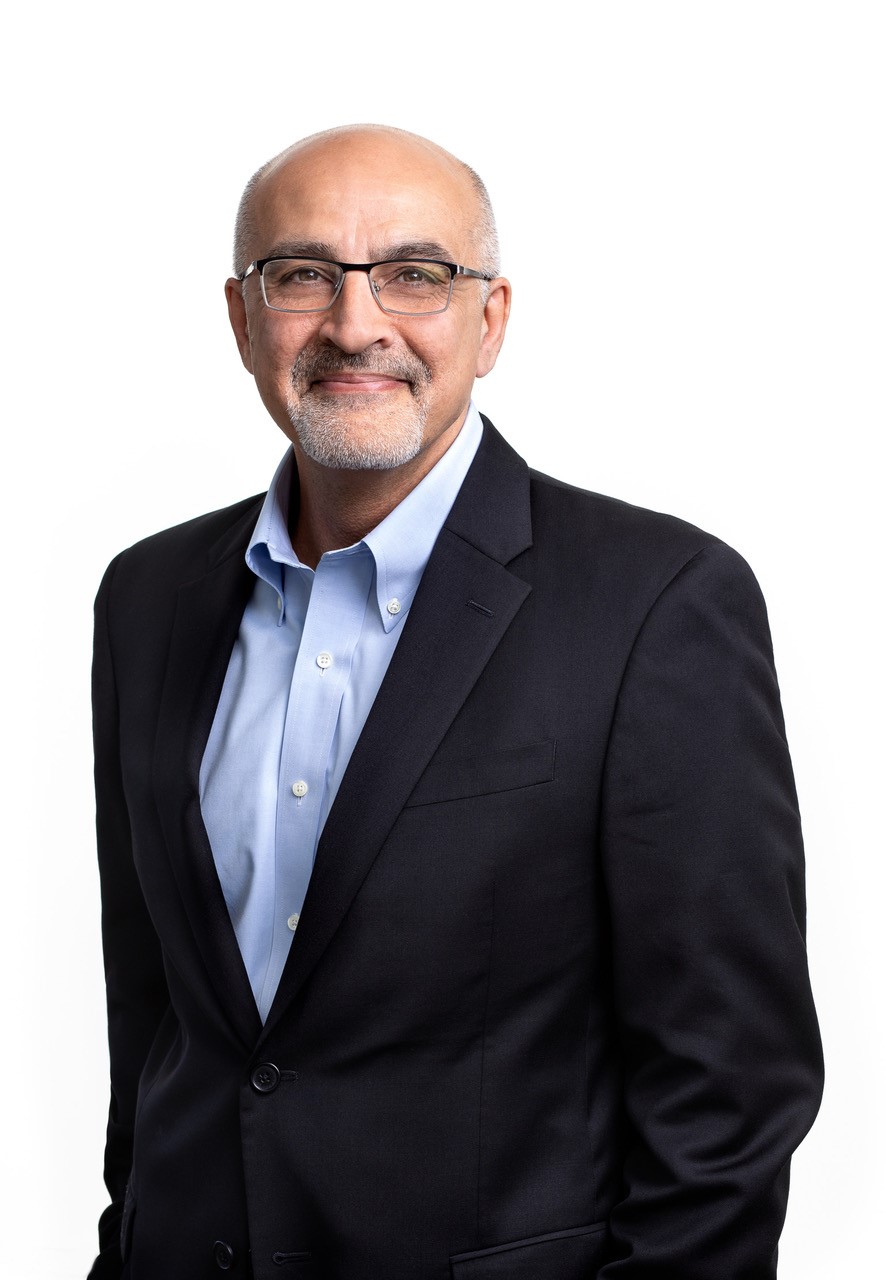 Merdad Parsey, MD, PhD
Gilead
Dr. Parsey is Gilead's Chief Medical Officer, responsible for overseeing the company's global clinical development and medical affairs organizations. In his role, he supervises all clinical trials and development operations. Together with the leadership team, he works to advance clinical development strategies and programs.
Merdad joined Gilead in 2019, after serving as Senior Vice President of Early Clinical Development at Genentech, where he led clinical development for areas including inflammation, oncology, and infectious diseases. Prior to Genentech, Merdad served as President and CEO of 3-V Biosciences (now Sagimet BioSciences), held development roles at Sepracor, Regeneron, and Merck, and was Assistant Professor of Medicine and Director of Critical Care Medicine at the New York University School of Medicine.
He completed his MD and PhD at the University of Maryland, Baltimore, his residency in Internal Medicine at Stanford University, and his fellowship in Pulmonary and Critical Care Medicine at the University of Colorado. He is a Director on the Boards of Sagimet BioSciences, Arcus Biosciences, and the Gilead Foundation.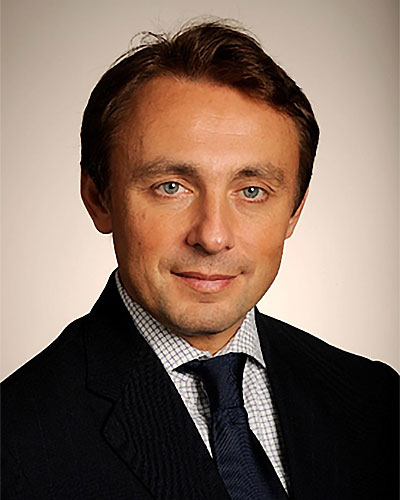 Alexei Remizov
HSBC Securities, Inc. (USA)
Alexei Remizov is a Managing Director and heads of HSBC's Latin American Debt Capital Markets and Financial Solutions Group for the Americas. He has been with HSBC since 2007. He started his career at the World Bank, from 1992 to 1997, where he worked in various capacities, including the Bank's Economic Development Institute, Latin America Country Operations during the implementation of Brazil's Banking Sector Restructuring program, and the operations team overseeing the restructuring of the Bosnian economy after the Civil War.
In 1997-1999, Alexei was responsible for sovereign ratings of Brazil, Columbia, Peru, and Chile and other Latin American credits at S&P and was a member of the global Sovereign Ratings Committee. From 1999 to 2005, he worked at the head of Latin America, and subsequently, the global head of Country Risk Management and Sovereign Advisory Team at JPMorgan. In this function, he advised the governments of Brazil, Bulgaria Colombia, Peru, Romania, Saudi Arabia, and South Africa, among others.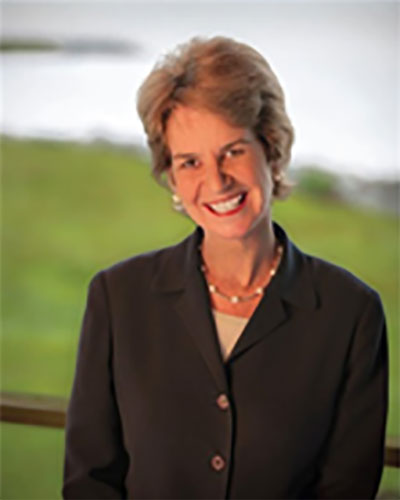 The Honorable Kathleen Kennedy Townsend
U.S. Department of Labor
Kathleen Kennedy Townsend serves as a special representative to the U.S. Labor Secretary on retirement and pension issues. She was the Director, Retirement Security at the Economic Policy Institute. She founded the Center for Retirement Security at Georgetown University, where she is a Research Professor.
She has served with distinction in both the private and public arenas. She was Maryland's first woman Lt Governor, and served as Deputy Assistant Attorney General of the United States.
Prior to serving at the Department of Justice, Ms. Townsend led the fight to make Maryland the first—and only—state to make service a high school graduation requirement.
She has been appointed Special Advisor at the Department of State. She is a Woodrow Wilson Fellow, has taught foreign policy at the University of Pennsylvania and the University of Maryland and has been a visiting Fellow at the Kennedy School of Government at Harvard. In the mid-1980s, she founded the Robert F. Kennedy Human Rights Award.
She chaired the Institute of Human Virology founded by Dr. Robert Gallo, which treats over 700,000 patients in Africa as part of the PEPFAR program, has chaired the Robert Kennedy Memorial and has been on the Board of Directors of the John F. Kennedy Library Foundation.
She has served on a number of boards including the Export-Import Bank, Johns Hopkins School of Advanced International Studies (SAIS), the Wilderness Society, the Points of Light Foundation, the National Catholic Reporter, the Institute for Women's Policy Research, the Baltimore Urban League, the Center for American Progress, Lightbridge Corporation, and New Tower Trust. Ms. Townsend is also a member of the Council of Foreign Relations and the Inter-American Dialogue. She is the Vice-Chair of the Future of Science conference held in Venice, Italy.
An honors graduate of Harvard University, Ms. Townsend received her law degree from the University of New Mexico where she was a member of the law review. She has received fourteen honorary degrees. Ms. Townsend's book, Failing America's Faithful: How Today's Churches Mixed God with Politics and Lost Their Way has been published by Warner Books in March 2007.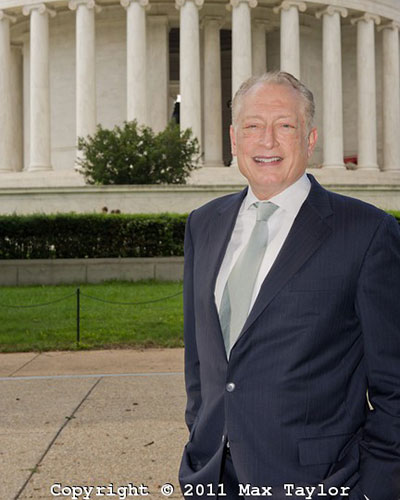 Jeffrey B. Trammell
Trammell and Company
Trammell is president and founder of Trammell and Company, a public affairs consulting firm in Washington, D.C. Previously, Trammell served as Senior Managing Director of Hill& Knowlton, an international public affairs/ communications firm, from 1988 to 2000, where he oversaw the firm's public affairs practice. He was a senior advisor to Vice President Al Gore during the 2000 presidential campaign and headed business outreach for the Gore campaign, as well serving as liaison for LGBT outreach. Trammell served in a similar capacity for the Kerry 2004 presidential campaign.
Trammell worked for a number of years in the U.S. Senate and the U.S. House of Representatives, where he was counsel to the chair of the Subcommittee on Health and Environment of the House Committee on Energy and Commerce. He founded a successful publishing company which produced annual references on Congress and government organizations. Trammell served as Rector and a member of the Board of Visitors of the College of William and Mary. He was the founding chair of the Board of the Thomas Jefferson Public Policy Program at William and Mary. He is a member of the board of trustees of the Association of Governing Boards of Universities and Colleges. He has served on the board of the Human Rights Campaign, the Gay and Lesbian Victory Fund, which he chaired, and the U.S. Holocaust Memorial Museum advisory board for remembrance of gay and lesbian victims. He holds a B.A. in American History from William and Mary and a J.D from Florida State University.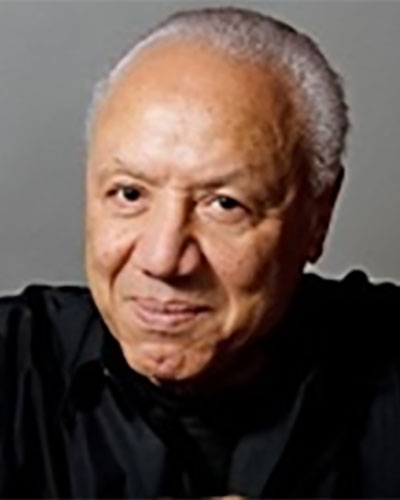 Lenny Wilkens
Legendary player and coach, Lenny Wilkens is a nine- time NBA All-Star as well as MVP of an All-Star Game. He was enshrined in the NBA Hall of Fame as a player in 1989 and selected to the NBA's all-time Top 10 Coaches and 50 Greatest Players List in 1996, the only NBA representative recognized both as Hall of Fame player and coach. Wilkens also coached Seattle to a World Championship in 1978-79, was NBA Coach of the Year in 1994 and led the 1996 USA Basketball Dream Team to the gold medal in the Atlanta Olympic Games. He coached the Knicks to first place in the Atlantic Division in 2004-2005.
Ambassador R. James Woolsey
Venture Partner, Lux Capital Management
Ambassador R. James Woolsey is a Venture Partner with Lux Capital Management. He previously served in the US Government on five different occasions, where he held Presidential appointments in two Republican and two Democratic administrations, most recently (1993-95) as Director of Central Intelligence. From July 2002 to March 2008, he was a Vice President and officer of Booz Allen Hamilton, and then a Venture Partner with Vantage Point Venture Partners of San Bruno, California until January 2011. He was also previously a partner at the law firm of Shea & Gardner in Washington, DC, now Goodwin Procter, where he practiced for 22 years in the fields of civil litigation, arbitration, and mediation.
During his 12 years of government service, in addition to heading the CIA and the Intelligence Community, Amb Woolsey was: Ambassador to the Negotiation on Conventional Armed Forces in Europe (CFE), Vienna, 1989–1991; Under Secretary of the Navy, 1977–1979; and General Counsel to the U.S. Senate Committee on Armed Services, 1970–1973. He was also appointed by the President to serve on a part-time basis in Geneva, Switzerland, 1983–1986, as Delegate at Large to the U.S.–Soviet Strategic Arms Reduction Talks (START) and Nuclear and Space Arms Talks (NST). As an officer in the US Army, he was an adviser on the US Delegation to the Strategic Arms Limitation Talks (SALT I), Helsinki and Vienna, 1969–1970.
Amb Woolsey serves on a range of government, corporate, and non-profit advisory boards and chairs several. He currently serves on the staff of the Congressional EMP Commission and on the Board of Advisors of the Task Force on National and Homeland Security, a Congressional Advisory Board.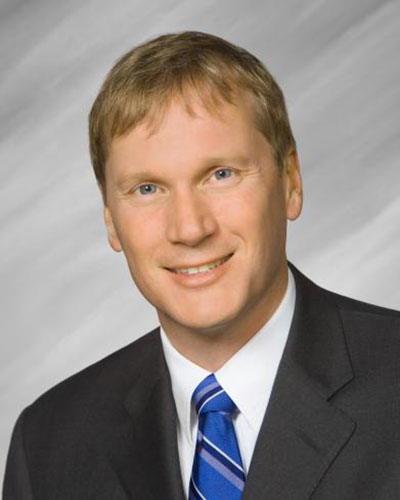 Steven Wozencraft
John D. Evans Foundation
Steve Wozencraft has spent his career helping NGO's, not for profits and civil society organizations build sustainable financial development models. His philanthropic efforts and leadership has supported organizations around the world including The Clinton Global Initiative, The University of Michigan Center for Global Health, the Global Virus Network and the South Coast Medical Center. His work also includes being an active Board member of select organizations which promote social justice, global health and global stability.
A few examples are the National Gay and Lesbian Chamber of Commerce, Atlas Corps the Vet Voice Foundation and the United Nations Global Youth Summit. He has worked directly with Secretary Clinton and now Secretary Kerry on the Partners Committee of the Global Equality Fund at the US Department of State to raise support and awareness for the fund to promote social justice. His goal is to help promote social justice by creating health parity for all.
---
Honorary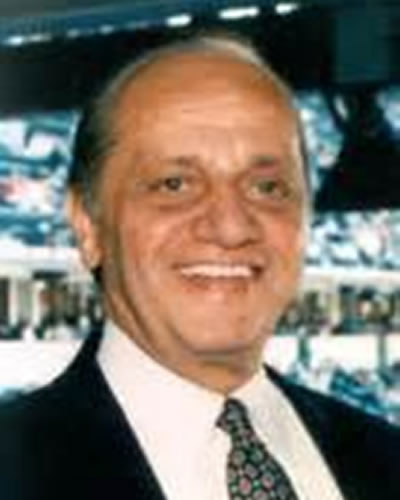 Peter Angelos, Esquire
Peter Angelos is a renowned trial lawyer, nationally noted for his legal career representing those who have suffered from harmful products, medical malpractice, and personal injury. A former member of the Baltimore City Council, Peter is perhaps best known to sports fans as the lead owner, Chairman and CEO of the Baltimore Orioles.
A longtime proponent and advocate for the City of Baltimore, Peter was one of the first attorneys in the United States to accept and litigate asbestos cases, and he has made successful recoveries for thousands of workers and their families. He was chosen by the State of Maryland after a national bid process to conduct what became the State's successful lawsuit to recover billions of dollars for Maryland from the tobacco industry. Peter has a long and diverse record of civic involvement, and has been widely honored for his commitment to higher education and charitable causes.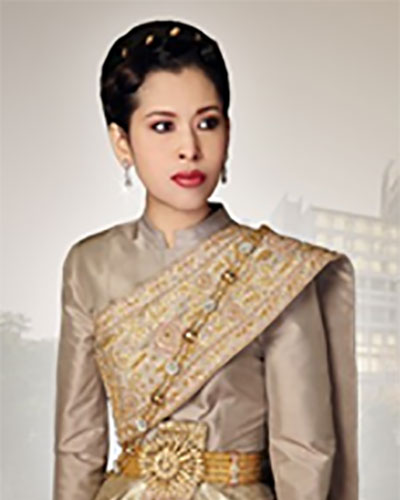 Princess Chulabhorn Mahidol
Princess Chulabhorn Walailak of Thailand or Chulabhorn Mahidol is a Princess of Thailand, the youngest daughter of HM King Bhumibol Adulyadej and HM Queen Sirikit of Thailand. Her Royal Highness Princess Chulabhorn studied Chemistry and graduated in 1979 from the Faculty of Science at Kasetsart University, with a Bachelor of Science, First Class Honours. She continued to study Science at Mahidol University, where she received her Doctorate in 1985. She is heavily involved in the promotion of scientific research, and regularly gives awards and prizes.
She held the position of a guest lecturer in Chemistry at the Mahidol University. She also serves as the President of the Chulabhorn Research Institute. She was awarded the UNESCO Einstein Medal for her efforts in promoting scientific collaboration in 1986 and was the first Asian to be invited to join the Royal Society of Chemistry in the United Kingdom as an Honorary Fellow.