IHV Scientific Advisory Board
Joseph Pagano, M.D.
University of North Carolina
Joseph S. Pagano, M.D., is Lineberger Professor of Cancer Research and Professor of Medicine and Microbiology and Immunology, The University of North Carolina at Chapel Hill. He is Founder and Director Emeritus of The Lineberger Comprehensive Cancer Center and Director of the UNC-LCCC Postdoctoral Training Program.
He is Member of the Science Advisory Board of the US Food and Drug Administration, the Institute of Medicine of the National Academy of Science, the College of Reviewers of the National Institutes of Health, and Fellow of the American Association for Advancement of Science. Dr. Pagano is past member of the Board of Directors of the Burroughs Welcome Fund and the Awards Assembly of the General Motors Cancer Research Foundation and past president of the Association of American Cancer Institutes and the International Association for Research on Epstein - Barr virus and Associated Diseases.
Dr. Pagano is the recipient of The North Carolina Award in Science. He is Chairman of the Board of Global Vaccines, Inc., a not-for-profit company, and external advisor to cancer centers at Wake Forest, Miami, Georgetown, Pittsburgh and Pennsylvania Universities, as well as the Wistar Institute, and chairs the Science Advisory Board of the Institute of Human Virology. He is member of the Board of Directors of the Hamner Institutes.
His research interests are molecular virology and pathogenesis of diseases caused by viruses associated with human malignancies and mechanisms of antiviral drugs. He is discoverer of the EBV episome and Interferon Regulatory Factor-7 and is currently working on the ubiquitin-editing enzyme, UCH LI, and the EBV protein kinase and deubiquitinating enzymes. His research is funded by the National Institutes of Health and the National Cancer Institute. He is author of 356 publications.
Edward Berger, Ph.D.
NIAID/NIH
Edward A. Berger, Ph.D., is the Chief of the Molecular Structure Section of Laboratory of Viral Diseases at the National Institute of Allergy and Infectious Diseases (NIAID). Dr. Berger earned his B.S. in chemistry from City College of the City University of New York in 1968. He received his Ph.D. in biochemistry and molecular biology in 1973 from Cornell University. He went on to do a postdoctoral fellowship in the department of genetics, biochemistry, and neurobiology at Stanford University School of Medicine from 1973 to 1976 and another fellowship in the department of cellular and developmental immunology at Scripps Clinical and Research Foundation from 1976 to 1977. He was a staff scientist with the Cell Biology Group at the Worcester Foundation for Experimental Biology, Shrewsbury, Massachusetts, from 1977 to 1987.
Berger's awards and honors include: American Academy of Microbiology Fellow; Bernard Fields Memorial Lectureship, CROI 2007;1st NIH World AIDS Day Award 2006; ISI Highly Cited Researcher, Breakthrough of the Year, Science 1996; AAAS-Newcomb Cleveland Prize 1997; Great Experiments; Kenneth Fong/Clontech Award; Novartis-Drew Award for Biomedical Science; Damon Runyon-Walter Winchell Foundation Most Prominent Alumni; AMA/NIAID Nathan Davis Award; NIH Outstanding Contributions to Education of Postbaccalaureate Trainees; Norman P Salzman Memorial Mentor Award in Virology, Honorable Mention He joined the NIAID Laboratory of Viral Diseases in 1987 and became chief of the Molecular Structure Section in 1995.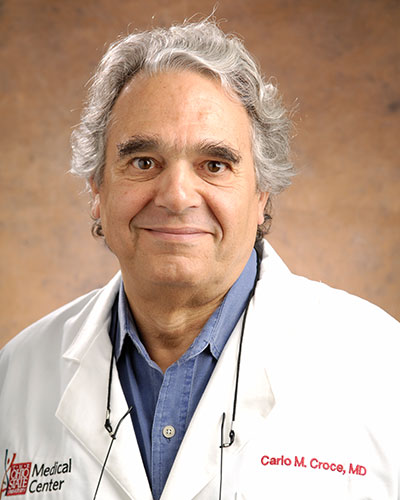 Carlo M. Croce,M.D.
The Ohio State University
Carlo M. Croce, MD, is Distinguished University Professor and The John W. Wolfe Chair in Human Cancer Genetics of the Department of Cancer Biology and Genetics, Director of the Human Cancer Genetics Program, and Director of the Institute of Genetics at The Ohio State University Comprehensive Cancer Center. His research has revealed the variety of mutated genes involved in leukemias, lymphomas and other cancers. During the course of his career, he discovered the juxtaposition of the human immunoglobulin genes to the MYC oncogene, the deregulation of MYC in Burkitt lymphoma, the ALL1/MLL gene involved in acute leukemias, the TCL1 gene associated with T-cell leukemias, and cloned, named and characterized the BCL2 gene involved in follicular lymphoma. In 2002 he discovered the role of microRNA in the pathogenesis of human cancer and then demonstrated that microRNA dysregulation contributes to the pathogenesis of all tumors. His discoveries have led to revolutionary innovations in the development of novel and successful approaches to cancer prevention, diagnosis, monitoring and treatment, based on gene-target discovery, verification and rational drug development.
Dr. Croce is a member of the National Academy of Sciences, Institute of Medicine (National Academy of Medicine), American Academy of Arts and Sciences, an AAAS Fellow and Fellow of the AACR Academy. His awards and honors include: Outstanding Investigator Award, The National Institutes of Health; General Motors Cancer Research Foundation – Charles S. Mott Prize; Robert J. and Claire Pasarow Foundation Cancer Award; AACR-Pezkoller International Award for Cancer Research; G.H.A. Clowes Memorial Award; Albert Szent-Györgyi Prize for Progress in Cancer Research; Health Prize of the Fund InBev-Baillet Latour, Leuven, Belgium; Dan David Prize, Dan David Foundation at Tel Aviv University, shared with Prof. Mary-Claire King and Prof. Bert Vogelstein. He is principal investigator on several federal research grants, has more than 1100 peer-reviewed, published research papers and an H index of 214.
William DeGrado, Ph.D.
University of California, San Francisco
William F. DeGrado, Ph.D., is the Principal Investigator of the DeGrado Lab and Professor in the Department of Pharmaceutical Chemistry at the University of California, San Francisco's School of Pharmacy. He is also an Investigator at UCSF's Cardiovascular Research Institute. His research interests include de novo protein design; membrane proteins; small molecule drug discovery for antimicrobials, influenza A virus, antifibrotics, and neurodegeneration; chemical biology; and peptide design.
Before coming to UCSF, DeGrado served as a Professor in the Department of Biochemistry and Biophysics at the UPenn School of Medicine and as Senior Director of the Medicinal Chemistry Department at DuPont Merck Pharmaceutical Company. His awards and honors include the American Chemical Society's Ralph F. Hirschmann Award in Peptide Chemistry; the Peptide Society's Merrifield Award, the DuPont Merck Summit Award, and the Eli Lilly Award in Biological Chemistry. He is a Fellow at the American Association for the Advancement of Science and serves as President of the Protein Society. DeGrado serves on the Editorial Board of Current Opinion in Chemical Biology. He received his B.A. in Chemistry from Kalamazoo College in 1977 and his Ph.D. in Chemistry from the University of Chicago. He is author of 374 publications and has been issued 29 U.S. patents.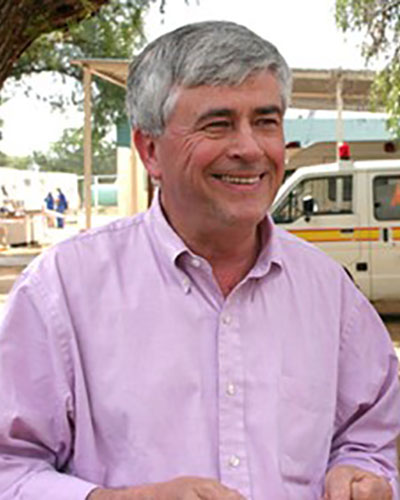 Max Essex, D.V.M., Ph.D.
Harvard AIDS Institute
Dr. Myron (Max) Essex is Chair of the Harvard AIDS Initiative (HAI), the Lasker Professor of Health Sciences at Harvard University, and Chair of the Botswana–Harvard AIDS Institute (BHP). He received his DVM degree at Michigan State University, his Ph.D. at the University of California Davis, and was a postdoctoral fellow in the Department of Tumor Biology at the Karolinska Institute School of Medicine in Stockholm. Essex has published over 580 research papers; more than 40 have been in the journals Science and Nature. He has edited 10 books, including AIDS in Africa and Emerging Infections in Asia. His most recent book is Saturday Is for Funerals, published in 2010 and coauthored with AIDS activist and former Botswana Supreme Court Justice, Unity Dow.
He has trained 27 doctoral research students and 60 postdoctoral fellows. Essex has received 9 honorary degrees. He is an elected member of the Institute of Medicine of the National Academy of Sciences and a Fellow of the American Academy of Microbiology. In 2007, the Harvard School of Public Health established the Essex Fellowship for Students from Africa in his honor. In November 2011 Essex received the IHV Lifetime Achievement Award for Scientific Contributions.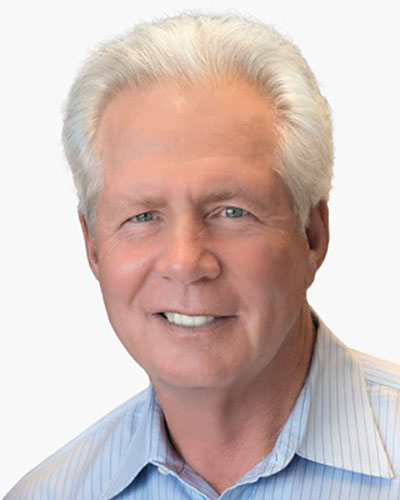 Warner C. Greene, M.D., Ph.D.
Gladstone Institute of Virology and Immunology
Dr. Warner C. Greene is the Director and Nick and Sue Hellmann Distinguished Professor of Translational Medicine at the Gladstone Institute of Virology and Immunology (GIVI). He is also a Professor of Medicine, Microbiology and Immunology at the University of California, San Francisco (UCSF). The ongoing research in Dr. Greene's laboratory focuses on the molecular mechanisms underlying the pathogenic effects of HIV infection, with special emphasis on the function of the HIV nef, vif, and vpr gene products.
He is the author of more than 330 scientific papers and has been recognized as one of the 100 Most Cited Scientists in the world. After serving as a Senior Investigator at the National Cancer Institute and a Professor of Medicine and Howard Hughes Investigator at Duke University Medical Center, Dr. Greene accepted his current position as GIVI's Founding Director in 1991. Dr. Greene is a member of the Institute of Medicine of the National Academies, a Fellow of the American Academy for the Advancement of Science, and in 2012 was inducted as President of the American Association of Physicians.
He also serves as Co-Director of the UCSF-GIVI Center for AIDS Research. In 2007, Dr. Greene was appointed President of the Accordia Global Health Foundation, whose mission is to overcome the burden of infectious diseases by building healthcare capacity and strengthening academic medical institutions in Africa .Among his numerous honors, Dr. Greene won the 2012 Distinguished Research Career Award from the Ohio State University Center for Retrovirus Research and the 2012 Alumni Achievement Award from The Washington University School of Medicine in St. Louis.
In 2012, Dr. Greene joined with other global AIDS experts to release a locally affordable version of the world's leading AIDS medical textbook, Sande's HIV/AIDS Medicine: Global Care. Dr. Greene earned a bachelor's degree at Stanford University and an MD/PhD at Washington University School of Medicine. He took his internship and residency training in Medicine at the Massachusetts General Hospital at Harvard.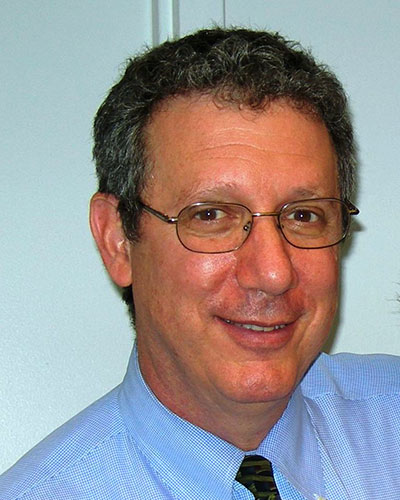 Mark H. Kaplan, M.D.
University of Michigan Health System
Mark H. Kaplan, formerly the Jane and Dayton T. Brown Professor at New York University School of Medicine, was at North Shore University Hospital for 25 years as Chief of Infectious Diseases, founding and serving as director of the Center for AIDS Research and Treatment. Currently, he is Professor of Clinical Medicine at the University Of Michigan Health System Department Of Medicine, Infectious Diseases Division, where he conducts research on AIDS lymphoma, Human Endogenous Retrovirus activation in HIV and ELF-3 in breast cancer. He has published 144 peer-reviewed papers in infectious diseases, along with several books and book chapters on pathogenesis, diagnosis, and treatment of infectious diseases. For years he has been named one of the "Best Doctors" in New York, in the Northeast and in America.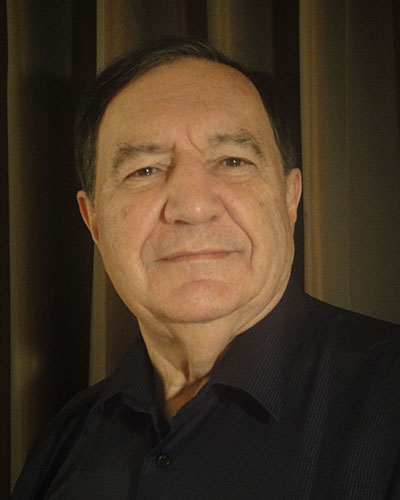 Michel Klein, M.D.
VaxiBio, Inc.
Dr. Klein is Chairman of VaxiBio Inc., a new vaccine biotechnology company registered in Canada with a subsidiary in Taiwan. His experience includes Vice President Biotechnology Research – Pasteur Mérieux Connaught Canada; Professor of Immunology – University of Toronto; Corporate Vice President, Science and Technology – Aventis Pasteur Group and Chief Executive Officer, CANVAC (Canadian Network for Vaccines and Immunotherapeutic).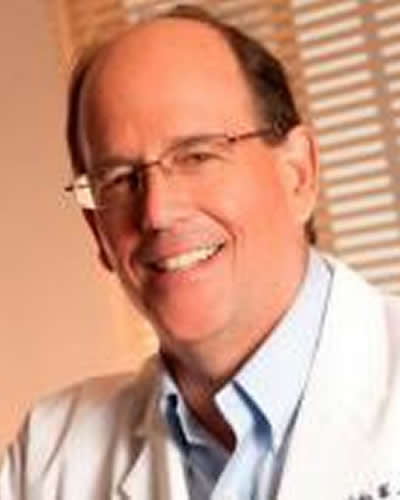 John W. Mellors, M.D.
University of Pittsburgh
Dr. John Mellors is Endowed Professor and Chief, Department of Medicine, Division of Infectious Diseases, Professor, Department of Pathology, Professor, Graduate School of Public Health, Department of Infectious Diseases and Microbiology, Executive Director, UPMC HIV/AIDS Program, and, Member, Molecular Virology and Microbiology Graduate Program at the University of Pittsburgh. His Lab focuses on mechanisms of HIV persistence and strategies to deplete the reservoirs of HIV that are the major barrier to curing the infection. Earlier work from the laboratory showed that low-level viremia persists in most individuals on long-term suppressive ART and that the level of residual viremia is predicted by the level of viremia before ART (Maldarelli, et al. PLoS Pathogens 2007). More recent work has shown that large cell clones containing intact proviruses capable of producing infectious virus constitute an important part of the HIV reservoir (Simonetti, et al. PNAS USA 2016). Current work focuses on identifying agents to reverse HIV latency and to eliminate HIV infected cells. The impact of innovative therapies on HIV reservoirs is being studied in Phase I/II trials of histone deacetylase inhibitors, monoclonal antibodies to immune checkpoint ligands, monoclonal antibodies to HIV envelope glycoproteins, and TLR agonists. To accomplish this work, the laboratory is comprised of a talented team of research specialists, doctoral students, and postdoctoral PhD and MD fellows, and through close collaborations with top scientists locally and worldwide. Dr. Mellors offers trainees balanced guidance in multiple areas of basic and translational research and in authorship, grant writing, manuscript reviews and oral presentations. Recently graduated doctoral students have published more than 5 first author papers related to their thesis work. Dr. Mellors received his BA from Dartmouth College and his MD from Dartmouth Medical School.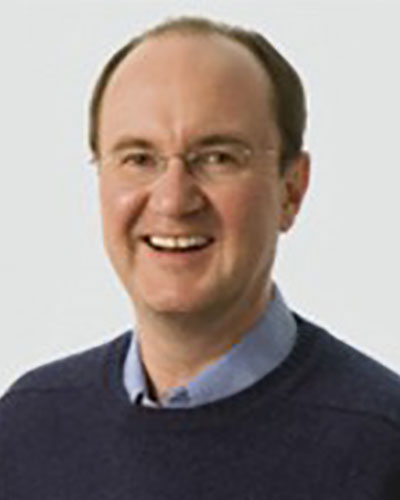 Douglas Nixon, M.D., Ph.D.
The George Washington University
Douglas Nixon, M.D., Ph.D., is the Ross Professor of Basic Science Research and chair of the Department of Microbiology, Immunology, and Tropical Medicine (MITM) at the GW School of Medicine and Health Sciences (SMHS). Nixon has actively pursued immunovirology research for more than 25 years, with his studies spanning from clinical research and human immunology, to basic virology and molecular biology.
Over the past two decades, he has focused on the cellular immune response to retrovirus infections and has published extensively on these topics. Most recently, Nixon was a professor of medicine at the University of California, San Francisco, and associate chief of the division of experimental medicine, where he served as the primary mentor for numerous postdoctoral fellows, students, and several National Institutes of Health (NIH) Individual Career Development (K) awardees. He has also held positions at the Gladstone Institute of Virology and Immunology, The Rockefeller University, the Aaron Diamond AIDS Research Center, and the University of Oxford. Among his many accomplishments, Nixon gained recognition for publishing the first identification of an HIV specific cytotoxic T cell CTL epitope in the journal Nature.
In addition, he has published more than 190 articles in peer-reviewed journals, including first- or senior-author publications in Nature, PNAS, Journal of Clinical Investigation, PLoS Pathogens, and he holds several patents. Nixon's research is funded through grants from the NIH, including an NIH Merit Award, AmfAR, and the Gates Foundation. He is the chair of the NIH AIDS Vaccine Subcommittee, was elected as a scientist of the Elizabeth Glaser Pediatric AIDS Foundation, is a member of the American Society for Clinical Investigation and the Henry Kunkel Society, and delivered the Distinguished Science Lecture in 2009 at the NIH Rocky Mountain Laboratories.
Nixon also reviews for many publications, including Nature, Science, and Cell. Recently, Nixon was named as one of the 2012 POZ 100, which is an elite group of scientists, researchers, advocates, politicians, and celebrities who are recognized by POZ Magazine for their significant contributions to speeding up the end of AIDS.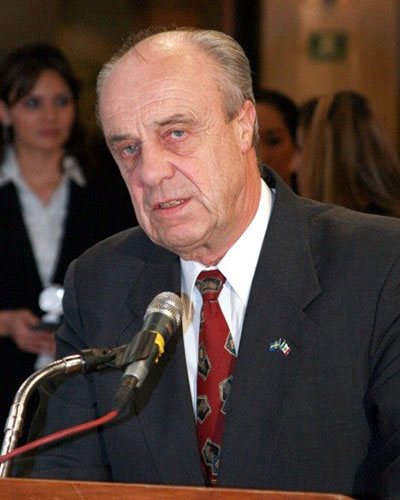 Erling C. J. Norrby, M.D., Ph.D.
Secretary General, The Royal Swedish Academy of Sciences
Erling Norrby, M.D., Ph.D. is from the Karolinska Institute, the School of Medicine, Stockholm. He is a world authority on viruses and was professor and chairman at the Institute for 25 years. During this time he was President of the Division of Virology representing all the virologists of the world for three years. He has also served as the Dean of the Medical Faculty for six years and has been heavily involved in various ways for more than 20 years in the selection of the recipients of Nobel Prizes in Physiology or Medicine. He then left to become the Permanent Secretary of the Royal Swedish Academy of Sciences for six years.
During this time he had overriding responsibility for the Nobel Prizes in Physics and in Chemistry and was a member of the Board of the Nobel Foundation. He has lectured around the world on many topics related to the Nobel Prizes. Currently, he is the Vice-Chairman of the Board of the J. Craig Venter Institute. He also has one of the leading functions at the Royal Swedish court as Lord Chamberlain in Waiting.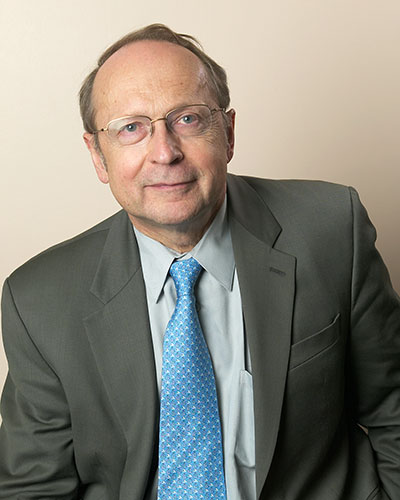 Peter Palese, Ph.D.
Mount Sinai School of Medicine
Dr. Palese is Professor of Microbiology and Chair of the Department of Microbiology at the Mount Sinai School of Medicine in New York. His research includes work on the replication of RNA-containing viruses with a special emphasis on influenza viruses, which are negative-strand RNA viruses. Specifically, he established the first genetic maps for influenza A, B and C viruses, identified the function of several viral genes, and defined the mechanism of neuraminidase inhibitors (which are now FDA-approved antivirals).
Dr. Palese also pioneered the field of reverse genetics for negative strand RNA viruses, which allows the introduction of site-specific mutations into the genomes of these viruses. This technique is crucial for the study of the structure/ function relationships of viral genes, for investigation of viral pathogenicity and for development and manufacture of novel vaccines. In addition, an improvement of the technique has been effectively used by him and his colleagues to reconstruct and study the pathogenicity of the highly virulent but extinct 1918 pandemic influenza virus. His recent work in collaboration with Garcia-Sastre has revealed that most negative strand RNA viruses possess proteins with interferon antagonist activity, enabling them to counteract the antiviral response of the infected host.
Dr. Palese was elected to the National Academy of Sciences in 2000 for his seminal studies on influenza viruses. At present he serves on the editorial board for the Proceedings of the National Academy of Sciences. He has been a Corresponding Member of the Austrian Academy of Sciences since 2002 and a Member of the German Academy of Sciences Leopoldina since 2006. Dr. Palese was president of the Harvey Society in 2004/2005 and president of the American Society for Virology in 2005/2006. He was the recipient of the Robert Koch Prize in 2006, of the Charles C. Shepard Science Award in 2008 and of the European Virology Award (EVA) in 2010.
Michael S. Saag, M.D.
University of Alabama at Birmingham Center for AIDS Research
Dr. Saag is Professor of Medicine and Director of the UAB Center for AIDS Research. During his fellowship in Infectious Diseases, Dr. Saag conceived the concept of a comprehensive HIV outpatient (1917) clinic dedicated to the provision of comprehensive patient care in conjunction with the conduct of high quality clinic trials, basic science, and clinical outcomes research. Over the last 25 years, the clinic has treated more than 9000 patients and has become recognized as one of the best sites for clinical research and care in the United States. Dr. Saag has published over 300 articles in peer reviewed journals, including the first description of the use of viral load in clinical practice (Science, 1993), the first description of the rapid dynamics of viral replication (Nature, 1995), the first guidelines for use of viral load in practice (Nature Medicine, 1996), the first proof of concept of fusion inhibition as a therapeutic option (Nature Medicine, 1998), and directed the 'first-in- patient' studies of 7 of the 25 antiretroviral drugs currently on the market (including indinavir, efavirenz, abacavir, and enfuvirtide).
Dr. Saag has received the Myrtle Wreath Award from Hadassah, was listed as one of the top ten cited HIV researchers by Science (1996), and received two Argus Awards in 2009 for Best Lectures to the 1st year medical students at UAB and another Argus Award in 2010 and 2011. In December 2010, he was awarded the President's Medal of UAB, the highest honor given at this institution. In 2014, Dr. Saag was named the Castle-Connolly National Physician of the Year Award for Clinical Excellence. Dr. Saag just finished a memoir entitled, "Positive: One doctor's encounters with death, life, and the US Healthcare System," which was released in the April 2014.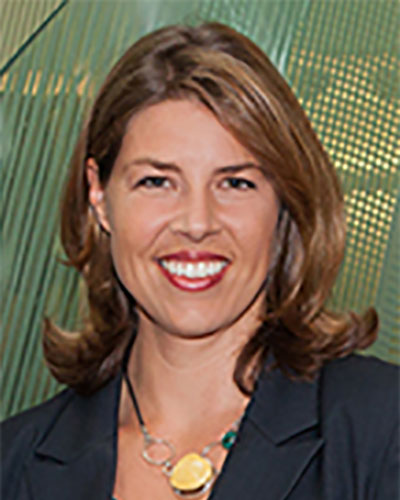 Erica Ollmann Saphire, Ph.D.
The Scripps Research Institute
Dr. Ollmann Saphire's laboratory explores, at the molecular level, how pathogens evade and usurp innate and adaptive immune responses and how we can design vaccines and antivirals to defend against them. She incorporates x-ray crystallography, virology, and immunology in her analysis of the key proteins responsible for the pathogenesis of and immune suppression in Lassa, LCMV, Marburg, and Ebola Hemorrhagic Fevers. Dr. Ollmann Saphire's awards include a Presidential Early Career Award in Science and Engineering (PECASE) presented by The White House Office of Science and Technology Policy and NIH/NIAID in 2009, the Burroughs Wellcome Career Award in Biomedical Sciences, the American Society of Microbiology's ICAAC Young Investigator Award, the Ellison Medical Foundation's New Initiatives Award in Global Infectious Disease, and the Pittsburg Diffraction Society's Surhain Sidhu Award.
Mario Stevenson, Ph.D.
University of Miami
Mario Stevenson, Ph.D., is Chief of the Division of Infectious Diseases within the Miller School of Medicine at the University of Miami. Dr. Stevenson comes to the Miller School of Medicine from the University of Massachusetts. He spent twelve years as their Director of their Center for AIDS Research and building that program to the international status it now enjoys. In addition to his academic responsibilities, Stevenson finds time to contribute to many scientific societies and research boards. Most notably, he has been Adjunct Trustee for the American Foundation for AIDS Research (amfAR) as well as Chair of their Scientific Advisory Board for over five years. In the year 2000, he was honored with the Merit Award from the National Institutes of Health for his significant research efforts.
Dean Goldschmidt recently said of Dr. Stevenson, that "[he] is an extraordinary individual whose scientific accomplishments rank him within the top 1 percent of his peers, and whose contribution to our academic reputation will be substantial. Furthermore, he will provide invaluable help in accessing an NIH award, center for AIDS research, CFAR-P30 grant, and establish UM as a top tier AIDS research center." Dr. Stevenson will manage the division in collaboration with Michele Morris, M.D., Associate Professor Clinical Medicine, and Director of the Immunocompromised Host Section, who was recently promoted to the position of Clinical Chief of the Division of Infectious Diseases.
His undergraduate training at Stanford University was followed by an M.D. from Albert Einstein College of Medicine, a M.Sc. in tropical public health from the London School of Hygiene and Tropical Medicine, and a Ph.D. in epidemiology from Columbia University. His training in Pediatrics was at the Babies Hospital in New York City and his fellowship in Clinical Epidemiology was also at Columbia University. Before coming to Vanderbilt in 2005, Vermund served as chief of the vaccine trials and epidemiology branch of the National Institute of Allergy and Infectious Diseases' AIDS Division, and later as chairman of Epidemiology, director of the division of Geographic Medicine, and director of the Sparkman Center for Global Health at the University of Alabama at Birmingham.
He served as principal investigator (PI) of the international HIV Prevention Trials Network from 2006 to 2012, and is PI of the NIH/Fogarty Global Health Fellows Program, a consortium of Vanderbilt with Emory, Cornell, and Duke, to support the training of global health researchers in LMIC. He has founded two organizations providing access to HIV/AIDS prevention, care and treatment services to people living with HIV in Africa: the Centre for Infectious Disease Research in Zambia and Friends in Global Health, LLC. Dr. Vermund's research interests lie in infectious disease control and prevention in LMIC and underserved areas of the southeastern U.S. Elected to the American Pediatric Society (APS) in 2013, Dr. Vermund was awarded the Norman J. Siegel New Member Outstanding Science Award for his critical contributions to children's health through clinical research in mother-to-child HIV prevention, quality improvement research for children's HIV services in Africa, and cervical cancer screening in adolescents.
In 2012, he was elected to the Institute of Medicine. A fellow of the Infectious Disease Society of America, the American Association for the Advancement of Science and the American College of Preventive Medicine, Vermund received the Douglas K. Richardson Award from the Society for Pediatric Research for his contributions to pediatric care and health services research in 2012. Vermund has been honored with the Albert Einstein College of Medicine Lifetime Alumni Achievement Award and received the Faculty Award for Teaching Excellence in Global Health from the Global Health Education Consortium (GHEC).