Reinhard Kurth Memorial Lecture
"Attacking the Latent HIV Reservoir with Convertible CAR-T Cells Programmed with Broadly Neutralizing Antibodies"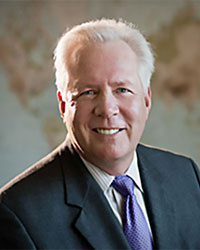 Fifth Reinhard Kurth Memorial Lecture
October 4, 2019
Presenter:
Warner C. Greene, MD, PhD
Director, Gladstone Center for HIV Cure Research
Dr. Greene's studies focus on HIV pathogenesis including new insights into how CD4 T cells die during HIV infection and new approaches to curing HIV infection. He has authored than 380 scientific papers. He is a member of the American Academy of Arts & Sciences, and the National Academy of Medicine, a fellow of the American Association for the Advancement of Science, and a past president of the Association of American Physicians. More >
---
About The Reinhard Kurth Memorial Lecture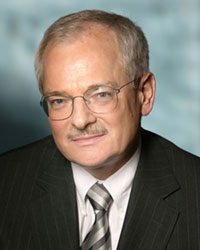 Initiated in 2014, a prominent medical virologist is invited to present The Reinhard Kurth Memorial Lecture held during IHV's Annual International Meeting. The Memorial Lecture recognizes the outstanding career of Professor Reinhard Kurth, MD, and his enduring friendship with the Institute and its leadership.
Dr. Kurth, Global Virus Network (GVN) Co-Founder and Institute of Human Virology Board of Advisors member, passed away on February 2, 2014 after a long valiant fight against cancer. Dr. Kurth was on the frontline of AIDS research having contributed to the understanding of how HIV attacks cells, ultimately leading to disease. He helped pioneer a scientific field that came to be known as endogenous human retrovirology, which focuses on viruses not known to cause disease, but may have important roles in biology. Dr. Kurth, through this cutting-edge research, provided biomedical scientists with the tools necessary to research with, and to study, viral sequences contained within the human genome.
Dr. Kurth was a leading figure in biomedicine in Germany. He served as chairman of the Foundation Council of the Ernst Schering Foundation and previously served as President of the Paul-Ehrlich-Institute, the Robert Koch Institute and the German Drug Safety Institute. All three institutions are pivotal in safeguarding the health of the German people and critical partners to institutions globally.
He was an elected member of the German National Academy of Sciences (Leopoldina) as well as of the Berlin-Brandenburg Academy of Sciences. In 2005, Dr. Kurth became a member of the American Philosophical Society. Among his many lifetime awards and honors for advancing medicine and science, Dr. Kurth received the Order of Merit of the Federal Republic of Germany in recognition of his scientific contributions and public service in 2005.
---
Previous Lectures
First Reinhard Kurth Memorial Lecture | September 16, 2014
Mark Kaplan, MD, University of Michigan
"Human Endogenous Reteroviruses in our Centromeres – Implications for Mycoses Fungoides and HIV"
Second Reinhard Kurth Memorial Lecture | September 29, 2015
Harald zur Hausen, MD, Nobel Laureate, German Cancer Research Center in the Helmholtz Associate
"Zoonotic Origin of Some Common Human Cancers and Multiple Sclerosis?"
Third Reinhard Kurth Memorial Lecture | September 21, 2016
Peter Vogt, PhD, The Scripps, Research Institute
"The Non-coding Transcriptome: Regulation by MYC and Cancer-specific Transcripts"
Fourth Reinhard Kurth Memorial Lecture | October 25, 2017
Peter Palese, MD, Mount Sinai Medical School
"Towards a Universal Influenza Virus Vaccine"