IHV2017
Monday, October 23 - Thursday, October 26, 2017
Four Seasons Hotel, Baltimore, Maryland
Dear Colleagues and Friends,
You are invited to join us for the 19th Annual International Meeting of the Institute of Human Virology (IHV) scheduled for Monday, October 23, 2017 through Thursday, October 26, 2017 at the Four Seasons Hotel in Baltimore, Maryland. This year, the Annual Meeting will feature presentations on the latest advances in:
HIV "Cure" Research
Preventative and Therapeutic Vaccines
Immunology and Viral Pathogenesis
Viral Diagnostics
Emerging Concepts in Cancer Therapy
Cancer and Stem Cells
Infectious Agents and Cancer
Public Health Science and Responses - From Local to Global
Clinical Virology - Cardiovascular and Liver Complications of Viral Infections
Junior investigators are invited to submit research abstracts for oral or poster presentation, so please share this opportunity with your faculty and colleagues.
A special mini-symposium will honor this year's IHV Lifetime Achievement Awardees:
Lifetime Achievement Award for Public Service:
Quarraisha Abdool Karim, PhD
Associate Scientific Director, Centre for the AIDS Program of Research in South Africa (CAPRISA),

Salim S. Abdool Karim, MBChB, PhD, DSc
Professor for Global Health, Department of Epidemiology, CAPRISA
Lifetime Achievement Award for Scientific Contributions:
Peter Palese, MD
Horace W. Goldsmith Professor of Medicine, Chair of the Department of Microbiology, Professor of Microbiology and Medicine, Icahn School of Medicine at Mount Sinai
In addition to other prominent presenters, this symposium will feature the fourth annual Reinhard Kurth Memorial Lecture by Peter Palese, MD.
The Annual Awards Gala will be held Wednesday, October 25 at the Four Seasons Hotel, Baltimore. A gala reception will begin at 6:00 p.m. followed by dinner at 7:00 p.m.
We look forward to welcoming you to Baltimore this October as we continue our annual tradition of excellent science and provocative discussion.
Sincerely,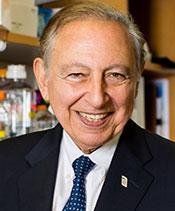 Robert C. Gallo, MD
Homer and Martha Gudelsky
Distinguished Professor in Medicine
Director, Institute of Human Virology
Co-Founder and Director, Global Virus Network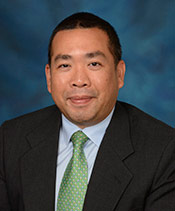 Manhattan Charurat, PhD
Director, Division of Epidemiology and Prevention
Professor of Medicine, Institute of Human Virology